In the incredible Qingdao, you'll never be without a beer. It's the home of Tsingdao, after all!
Delivery trucks stand on every corner, engines running.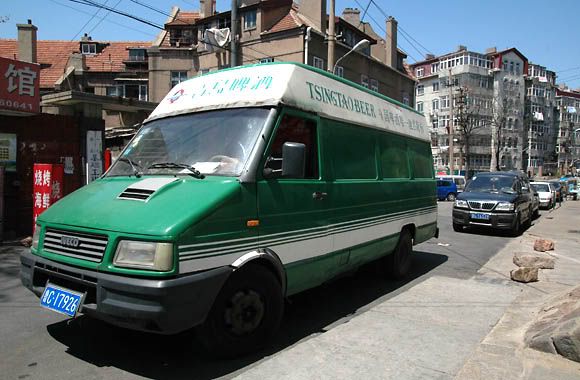 Buildings decorate their roofs with massive cans.
Even the sidewalk paving stones sometimes feature cartoon animals getting tanked.
It truly is the city made by beer.
If you're looking for a quick drink, though, don't you dare buy a bottle.  (Who knows how long it's been sitting there for?)  The beer is made just streets away, so get it fresh!  Stop off at any corner bodega, where a pile of kegs invariably sit outside, and buy it by the jin.
It's just 3元 (~50 cents) a pound, and any local shopkeeper will just snag a plastic shopping bag off a shelf, and pour the beer right in.  Pour it, weigh it, and off you go!
The only problem we came across is… how in the hell are you meant to drink?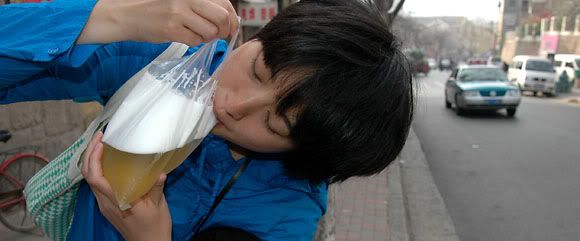 It was messy.